Hi everyone!
I hope you had a great weekend! I've been enjoying my long weekend - I don't have to go to work today since its Labor Day and our office is closed. (woo hoo) I didn't get to do any crafting yet this weekend...but hope to do some today.
My hubby and I left Saturday afternoon and headed to the Outer Banks. Unfortunately, the southern area of the Outer Banks is still recovering from Hurricane Irene so we were only able to explore the northern portion. But the weather was beautiful and we were able to ride around with the top down on the car. Since we couldn't explore the southern part, we headed back home Sunday afternoon....although it was a quick trip, it was definitely fun. We will definitely be heading back that way in the future...we really want to check out the Southern portion (i.e. Hatteras and Ocracoke areas).
Today I have a new type of post for you......it's my first product review. : ) After you read about the product that I was given the opportunity to review, be sure you stick around as I have a giveaway and offer for you too.
Have you ever tired digital scrapbooking? About a week ago I was given the opportunity to receive a copy of a
digital scrapbooking software
program. The software program I got to try was
My Memories Suite
- a super fun and creative program. It makes creating
digital scrapbook
pages a breeze. But....it's not just for scrapbook layouts. You can also use it to make cards, calendars, use it for your kids school projects.....there are so many unique projects you can make with the
My Memories Suite
software. Check out this video for a bit more info!
I love to use my Cricut and scrapbooking tools to create cards and scrapbooks....however, the
My Memories Suite
software gives me the chance to to get a layout done so much quicker. I can test the look and change the layout and/or embellishments much quicker and easier than when using traditional scrapbook tools to cut and enhance my paper layouts. I've been a bit scared of digital scrapbooking in the past....but this software made it so easy for my first time!
Here is just a quick page I put together in just about 10 minutes - the longest part was picking out which pictures to use and choosing the layout/arrangement to use. I kept the layout fairly simple as I didn't want to take away from the gorgeous scenery in the pictures....the mountains were absolutely breathtaking. This layout shows some of the pics of me taken while I was on vacation in Austria with my parents and my brother and his girlfriend earlier this summer. I did a couple other layouts as well....but since they are of pics of my family, I'm not able to post as my family doesn't like their pictures shared.
I also made this super quick card front as I was just playing with all the different features the program has. Since Halloween is coming up, I thought I'd play around with a Halloween theme and colors. Of course, you could easily convert this into a scrapbook page by just removing the Happy Halloween sentiment (or minimizing the sentiment) and adding a picture.
I definitely recommend this software and encourage you to check it out. It has so many cool features and is easy to navigate -- you can start using it immediately after you've downloaded it to your PC. You can use one of the pre-designed layouts or you can design your own from scratch. You can even download kits to enhance/use with the default items that come with the software. : )
It's such a fun program that I have a special opportunity for
ONE
of my blog readers. How about a chance to win a free download copy of the
My Memories Suite
program (a $39.97 value).
My Memories Suite
has generously offered to sponsor a
give away
on my blog so that one of my readers can receive a download copy of the
My Memories Suite
software. How awesome is that??
To enter to win:
Go to the My Memories Suite site (MyMemories.com) and take a look around.
Leave a comment on THIS post and let me know what your favorite Digital Scrapbooking Kit is from the MyMemories.com website.
Leave your name and e-mail address in your comment so I know how to reach you.
Note:

You

do not

have to be a follower of my blog - however, I would love it if you would become a follower. :)

Giveaway Deadline:

I'll leave the giveaway open for 1 week...so that means the giveaway will go through

September 12, 2011 September 17, 2011

- all comments must be posted by

09/12/11

09/17/11 at 11:59:59 pm. I will select a winner using random.org on

September 13, 2011

September 18, 2011 and will post the winner on my blog. So make sure you stop back by on September

13th

18th to see if it's you!

The lucky winner will receive a unique promo code so that you can download the

My Memories Suite

software to your personal computer at

NO

cost.

But......that's not all..........

My Memories Suite

is also giving my readers a discount code to use so that you can get

$10.00 off

your purchase of the software and download it to your computer right away. The regular prices is

$39.97

- with the

$10.00

promo code, you can get it for just

$29.97

.

Let me tell you - it is definitely worth it!

To get the $10.00 off - just use the below promo code during the checkout process and you'll be all set and ready to start using the software right away!

Promo Code:

STMMMS92945

If you want to learn more about

My Memories Suite

, check out the following links:

Blog

http://blog.mymemories.com/

Facebook

http://www.facebook.com/mymemoriessuite

Twitter

http://twitter.com/#!/mymemoriessuite

Thank you so much for stopping by....Good Luck to everyone who enters the giveaway! I'll be posting another layout in a couple days...and I'm sure you'll see some future projects using this software.

Have a crafty day.....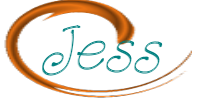 Disclaimer: As this is my first product review, I want to be sure that everyone is aware that while I did receive my copy of the My Memories Suite software at no cost so that I could review it, I was under no obligation to post a positive review and am not being compensated for my review. The thoughts expressed in my post above are my own opinions and thoughts of the program. Although I'm not being compensated for my review, I will receive a referral fee when the promo code provided is applied at checkout.